Free shipping!
Parcels to 13 countries* in Europe are dispatched free of charge over 50€ value of goods.
* (AT,DE,IT,SK,SI,CZ,HU,HR,PL,DK,BE,NE,LUX. Apply only under 30kg total weight)
---
Herschel prisms from 117 EUR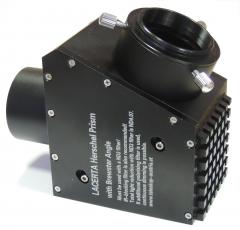 The LACERTA Herschel prisms at Brewster Winkel are unique: they enable full polarization and thus a 240-fold dimmer with a polar filter! Conventional Herschel prisms with partial polarization can only be dimmed about 6-7 times.
Best price, first-class imaging, highest dimming factor and short delivery time! Designed and made in Hungary, in Europe!
Pssst: Newsletter subscribers knew it before! Already registered?
Newsletter anmelden
Herschel prisms from 117 EUR --> mehr Infos
---