TAK2adapMFLA
TAK2adapMFLA
Lacerta Motofocus Adaptor for TAKAHASHI, with both mounting plates for ALL common Takahashi focusers
---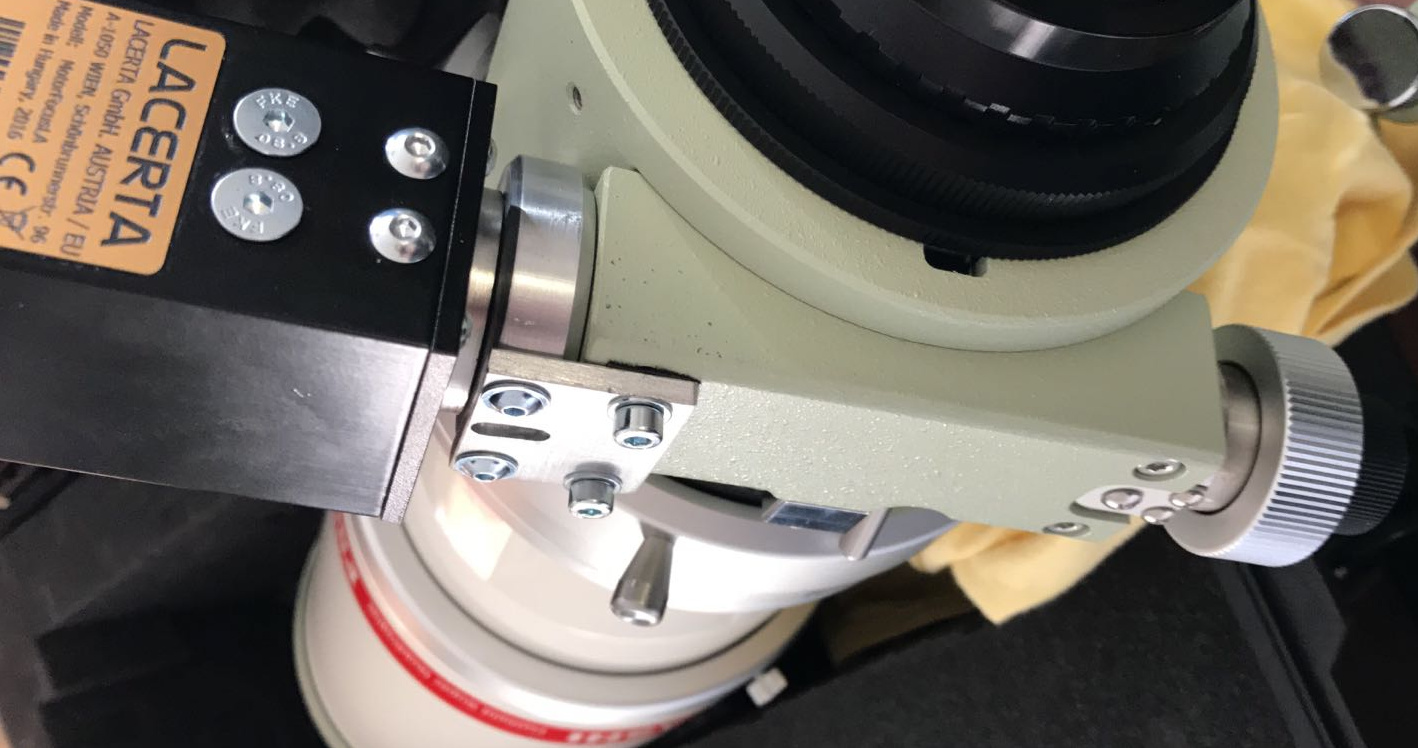 Lacerta Motofocus for TAKAHASHI

This adapter set serves to mount the Lacerta Motofocus to your Takahashi focuser easily and rigidly. There are two different adapter plates of different length included, which fit either to MEF-4 compatible focusers (FSQ-106ED, TOA-150B) or to MEF-3 compatibles (TSA/Epsilon).
For mounting on MEF-4 compatibles you just need to remove two screws holding the focuser worm housing, and they are replaced by the longer ones included in the set, holding at the same time the adapter plate strongly. For MEF-3 compatibles the single central screw on bottom is replaced, and the height of the adapter plate can be adjusted by two additional worm screws.
The upper photo here shows the shorter adapter plate for thee focusers with microfocus, the lower photo the longerr one for focusers without microfocus. Both are included in the package!

With Lacerta Motofocus a precision in the 1 micron range is possible, please refer to the videos shown here!
The shorter daptation fits the following Takahashi telescopes:
FSQ-85EDX, FSQ-106ED, FSQ106EDX4, TOA-130NFB, TOA-150B
(Eine Montage an den älteren FSQ-106, TOA-130F und TOA-150 ist nicht möglich!)

The longer adaptation fits the following Takahashi telescopes:
FS-60CB, FC-76DC/DS, FC-100DC/DF, TSA-102, TSA-120, TOA-130NS, Epsilon-130ED, Epsilon-180ED
(and many older types too, like FS-78 or Sky-90)
Customer feedback for MFOC on FSQ106:
MFOC on FSQ106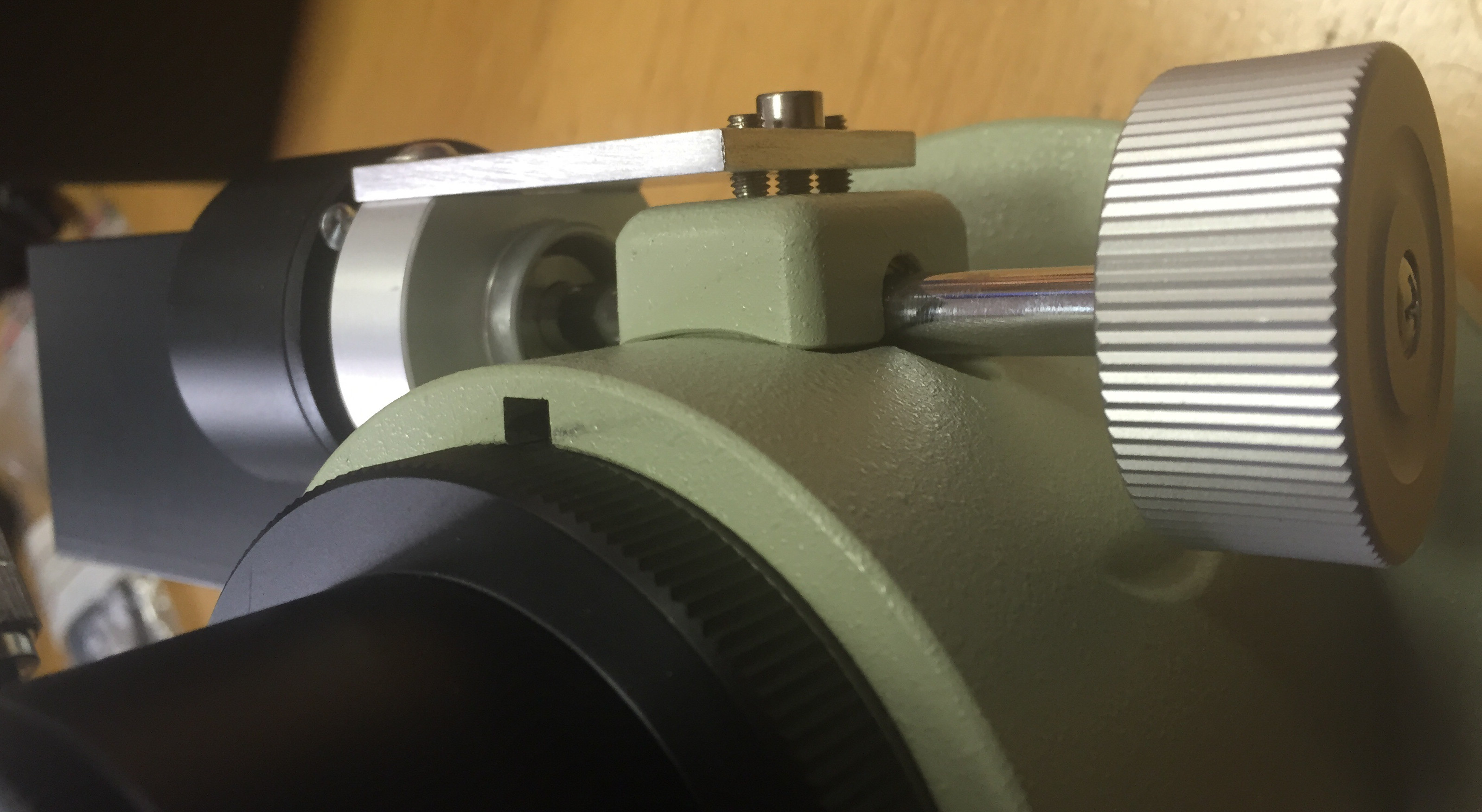 5
TAK2adapMFLA