LACERTA has expanded his social media presence and can now also be found on Instagram!
Follow us: INSTAGRAM LACERTAOPTICS
---
Power management: 12% sale!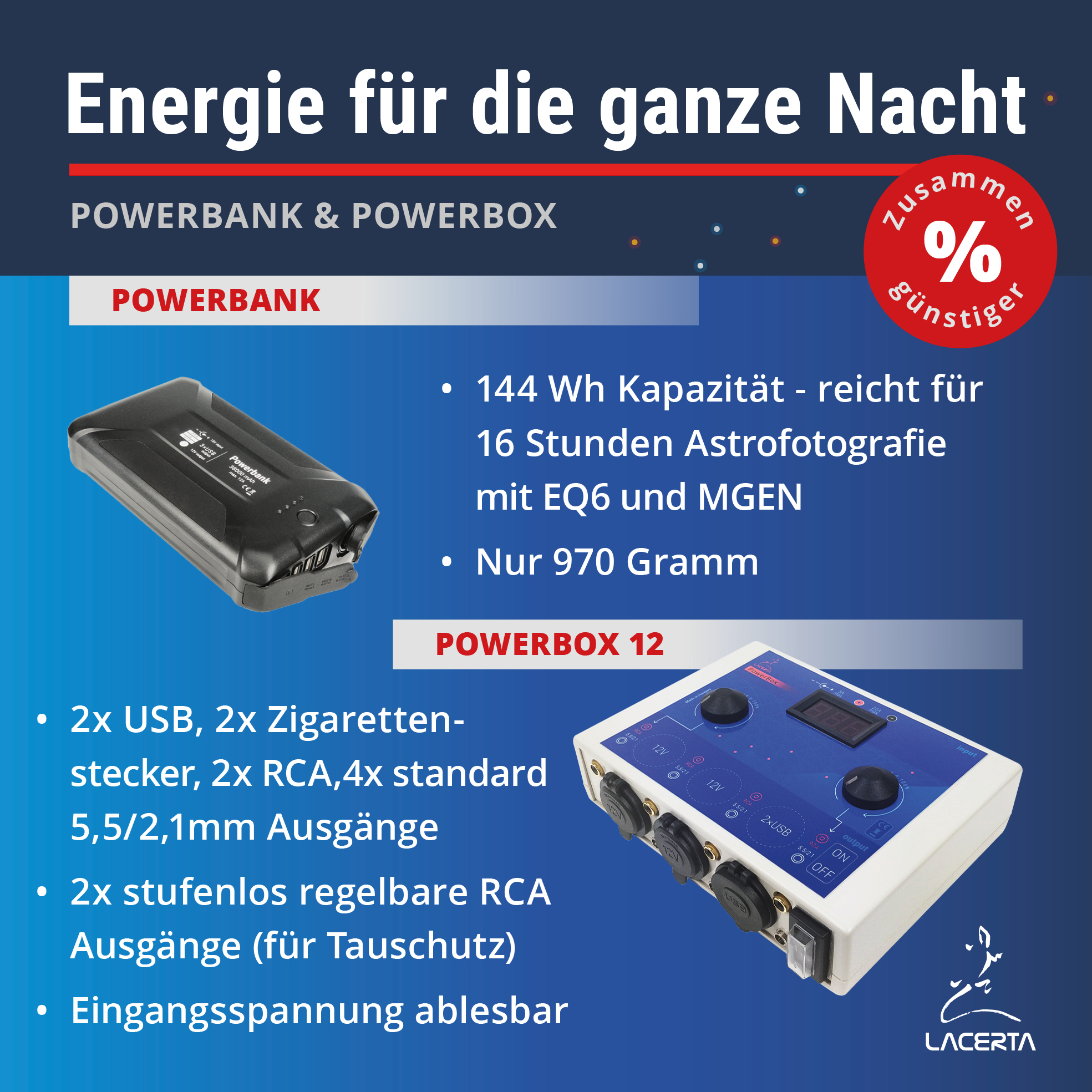 The PowerBank38AH sets new standards for portable power supply. It can supply up to 15A through the cigarette lighter socket and allows the simultaneous use of 3 additional USB ports (5V each), which allows for extremely flexible use.
It has a very high capacity of 144Wh /12Ah@12V /38000mAh@3.7V or /11700mAh@12V. This corresponds, for example, to tracking a Vixen GP mount for 4 full nights (incl. tracking control with MGEN autoguider), or to operating a 470 lumen LED bulb for around 24 hours without interruption.
You will receive a 12% discount on the products listed here. Check out with coupon code "38AH" and redeem it immediately with the green button!
Pssst: Newsletter subscribers knew it before! Already registered?
Newsletter anmelden
Power management: 12% sale! --> mehr Infos
---